Mission Statement
---
Our mission is to be a leader in the commercial real estate industry by providing consistent client value through competitive levels of quality and service while maintaining the highest standards of integrity, ethical conduct and social responsibility. We are committed to an environment marked by teamwork, accountability, innovation, openness and empowerment that provides an opportunity for personal challenge and growth.
WHO WE ARE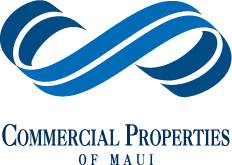 Since our inception in 1995, Commercial Properties of Maui LLC has been and remains the largest volume commercial broker on the island of Maui and ranks among the top ten commercial real estate firms in the State of Hawaii.

Managing partners Grant Howe, Ben Walin, and Greg Sheehan each have over 20 years of experience specializing in the commercial real estate industry in Hawaii.

Our collective years in the industry and our market database have made us a powerful resource for owners, banks, appraisers, developers and other related industry professionals.

Our team at Commercial Properties of Maui is dedicated to providing the highest standard of representation for our clients.
THE TEAM
NATIONAL & REGIONAL REPRESENTATION
INVESTMENT
A & B Properties
AMFAC Hawaii
Bojim Investments
Central Pacific Financial Corp.
Cutter Management Co.
Dorvin D. Leis Company, Inc.
Fergus and Company
First Hawaiian Bank
General Growth Properties
Haleakala Ranch
LDS Church
O'oka Supermarket
Pacific Century Trust
SenPlex Corp.
Smith Investment Group
Tosei Hawaii, Inc.
Watkins Pacific
Weinberg Foundation
West Maui Venture Group (Steve Goodefellow & John M. Kean)
OFFICE
Association of University Research Astronomers
Boeing
Coldwell Banker
County of Maui
Easter Seals Hawaii
Edward Jones
Federal Government FBI
First American Title
GSA
GTW Hawaiian Telephone
Hawaii State Health System
IBEW
Lokahi Pacific
Maui Hotel & Lodging Association
Maui Land & Pineapple
Maui Oil
Old Republic Title
Prudential Locations Real Estate
Queen's Healthcare Center
Rehabilitation Hospital of the Pacific Inc. (REHAB)
Rockwell Power Systems
Servco Pacific, Inc.
State Farm Insurance
State of Hawaii
Textron Defense Systems
Title Guaranty
Wellcare
RETAIL
Aloha Petroleum, Ltd.
AT&T Wireless Services
Bank of America
Bank of Hawaii Corp.
Ben Franklin Stores
Billabong
BMW Of Honolulu and Maui
C. S. WO & SONS LTD.
Car Quest
Central Pacific Bank
Dolphin Galleries
Fairmont Hotels
First Hawaiian Bank
Foodland
Maui Community FCU
Maui Toyota
Minit Stop
Napa
Neil Pryde Inc.
Pflueger Acura
Sgt. Leisure
Subway
Tilly Timms
Tony Roma's (WDI Systems)
Union Oil Company, Unocal
Valley Isle Motors Ltd.
Valley Isle Produce
Waikiki Trader Corp
INDUSTRIAL
Associated Street Workers, Ltd.
Budget Rent a Car Systems, Inc.
Dependable Hawaiian Express
Dollar Rent-a-Car
Familian Corp.
Federal Express
FKS Rental and Sales
Foremost Dairies
Frito-Lay Hawaii, Inc.
GE Electrical Supply
GTE Hawaiian Telephone
Hawaii Food Bank
Irrigation Systems
JTB Hawaii, Inc.
Miyake Concrete
Pacific Biodiesel
Pacific Machinery
Pepsi
Royal Hawaiian Movers
Volvo Rents
Wesco Distribution Inc.