FEATURED PROPERTY FOR SALE
COMMERCIAL ROW PHASE 2 NOW AVAILABLE
Fee simple professional commercial warehouse condominium buildings at Maui's unique planned community. Architectural design with ample parking and loading zone. Price based on delivery of shell building.

Unit 61A (Lot 61) 4,146 sf $1,243,800
Unit 61B (Lot 62) 4,208 sf $1,262,400
Unit 61C (Lot 63) 4,577 sf $1,373,100
Unit 61D (Lot 64) 4,146 sf $1,243,800
RECENT COMPLETED TRANSACTION
Professional Row, Lot 60 (52 Pa'a Street), Kahului, Maui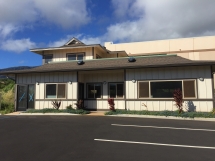 The last Professional Row building in Maui Lani Village Center has sold to Control Freaks Hawaii handling design, engineering, programing, installation, maintenance for audio, video, lighting, shades, networking, security, climate control and energy and power management for residential and commercial users. Commercial Properties of Maui represented the Seller.
LATEST NEWS
28 JUN 17
Honolulu rail authority open to settlement in lawsuit with Blood Bank of Hawaii
Read more...
28 JUN 17
Hawaii-based TruTag technologies expands into China with new executive hire
Read more...