FEATURED PROPERTY FOR SALE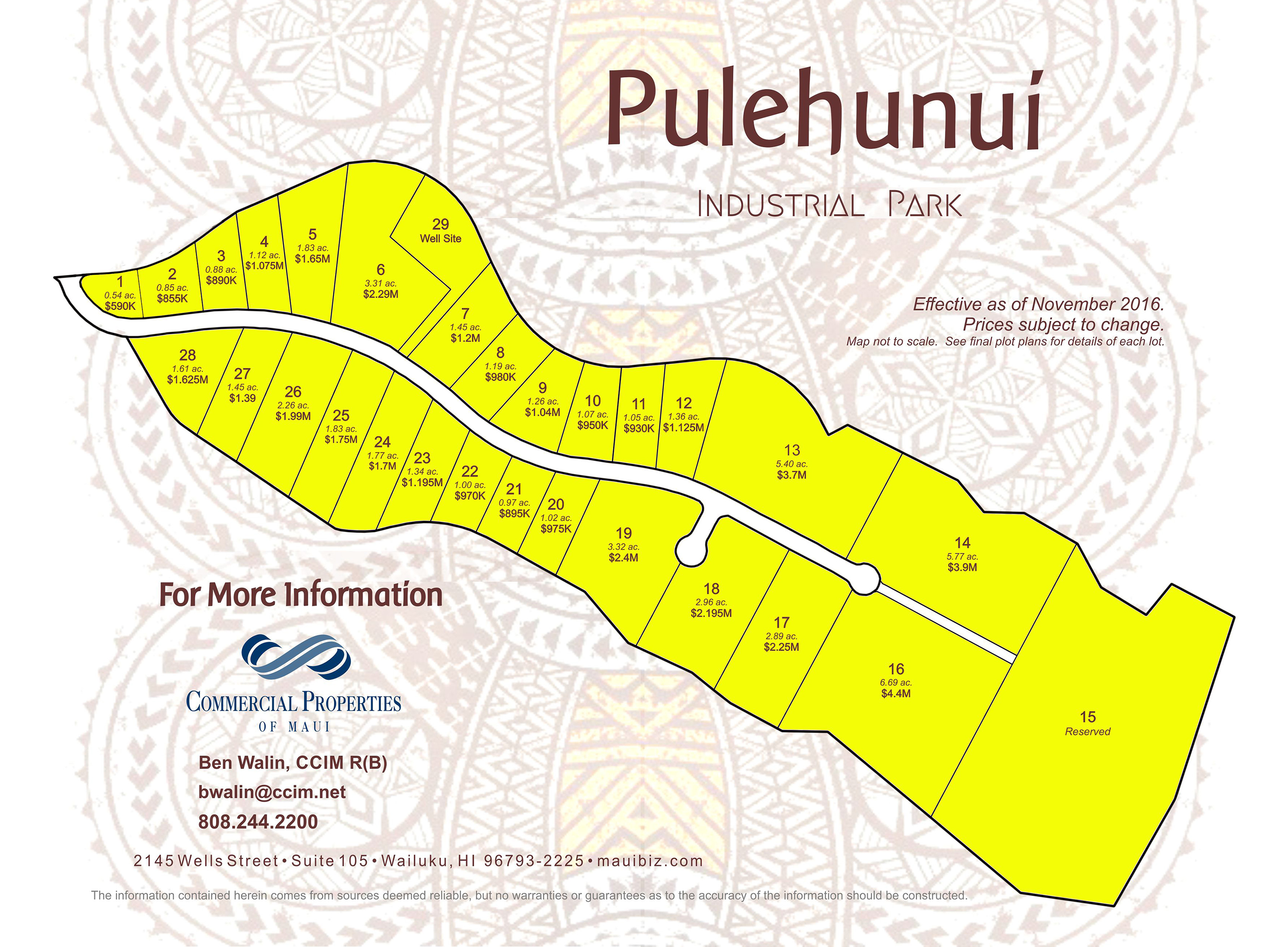 PULEHUNUI M-3 HEAVY INDUSTRIAL PARK-ONLY 12 LOTS LEFT!
New 28-Lot subdivision offering M-3 heavy industrial lots with prices ranging between $16 to $24 per square foot. M-3 zoning allows uses such as construction & lumber baseyards, manufacturing, recycling, stockpiling, crushing, and heavy equipment storage. Construction to start in the 2nd quarter of 2017 with delivery of the lots in 2018.

Click here for video tour: Maui Now Video Tour
RECENT COMPLETED TRANSACTION
Professional Row, Lot 60 (52 Pa'a Street), Kahului, Maui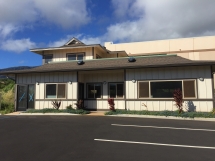 The last Professional Row building in Maui Lani Village Center has sold to Control Freaks Hawaii handling design, engineering, programing, installation, maintenance for audio, video, lighting, shades, networking, security, climate control and energy and power management for residential and commercial users. Commercial Properties of Maui represented the Seller.
LATEST NEWS
18 OCT 17
Howard Hughes marks completion of second Kakaako tower
Read more...
18 OCT 17
Jerry Gibson, Karen Chang to serve on volunteer Honolulu Police Commission
Read more...