FEATURED PROPERTY FOR SALE
WAILUKU TOWN VACANT LAND FOR SALE (FS)
Conveniently located near medical and professional offices, restaurants, County and State offices and Courthouse.
RECENT COMPLETED TRANSACTION
2105 Main Street, Wailuku, Maui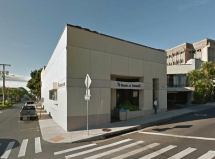 Commercial Properties of Maui represented the Seller in the sale of the former Bank of Hawaii Building, a 9,530 sq.ft. office building, located in Wailuku.
LATEST NEWS
28 JUN 16
Average households on Kauai and Lanai spend more than those on Oahu and Big Island
Read more...
28 JUN 16
California owner of Hawaii Safeway stores to change its name
Read more...