FEATURED PROPERTY FOR SALE
MILLYARD OFFICE CONDO FOR SALE
2,814 office condominium in the Millyard Professional Suites building located in the Millyard Business Park. Included with the Unit 200 is 50% use of 19 on-site parking stalls. The interior improvements include 3 professional offices, reception, bullpen office, storage area, 2 restrooms and kitchen.
RECENT COMPLETED TRANSACTION
1765 Wili Pa Loop, Wailuku, Maui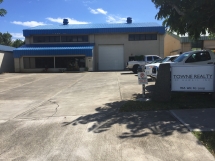 Commercial Properties of Maui represented the Buyer and the Seller in the sale of the 9,160 sq.ft. office building, located in Wailuku.
LATEST NEWS
30 AUG 16
Big Island's first bikeshare system being launched Tuesday
Read more...