FEATURED PROPERTY FOR SALE
8,771 SQ.FT INDUSTRIAL SHOWROOM WAREHOUSE OFFICE FOR SALE
Fee simple owner user or investment opportunity. Bulk sale of 9 contiguous commercial condos.
RECENT COMPLETED TRANSACTION
2105 Main Street, Wailuku, Maui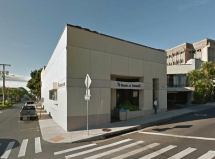 Commercial Properties of Maui represented the Seller in the sale of the former Bank of Hawaii Building, a 9,530 sq.ft. office building, located in Wailuku.
LATEST NEWS
04 MAY 16
Here's where Hawaii's first new Dunkin' Donuts will open
Read more...
04 MAY 16
Tower near Hawaii Convention Center will include 125 hotel units
Read more...